What Is A Virtual Office And Is It Apt For You And Your Team?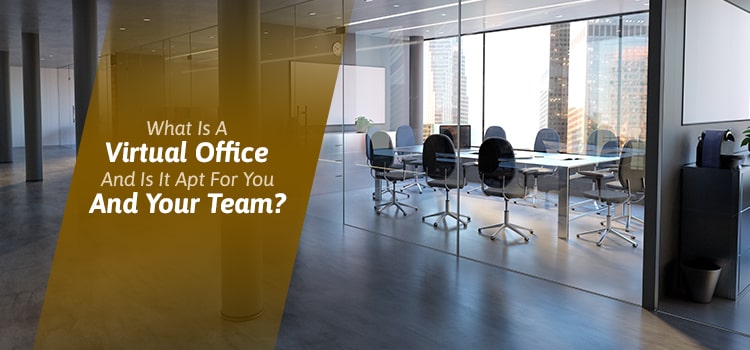 A virtual office gives a business entity, an actual postal address and official services without incurring an expense for a long rent agreement and staff to take care of the administrative tasks. With a virtual office, your company employees can work from anyplace yet at the same time have things like a physical mailing address, answering services for official phone calls, video-conferencing and meeting rooms in Vashi.
But how does a virtual office work? Virtual offices work as one unit to serve clients yet don't exist in a fixed area. This kind of arrangement is particularly well known with independent small ventures and start-ups that need to limit their expenditures. The formation of internet-based office efficiency services and softwares, for example, videoconferencing, has helped drive the development and increase in the number of virtual offices.
By acquiring a virtual office at TriggerXchange, you can have the privilege of having a prime location and impressive address for your business. Our amiable staff takes care of your physical mails, couriers and packages in order to make your business look very well managed and professional with a personal address. At the same time you can work from the comfort of your home or any other location.
Who Is A Virtual Office In Navi Mumbai Suitable For?
The following are the types of businesses and circumstances that would support the use of a virtual office:
Businesses And Freelance Support
Maybe you're falling short on space or don't have any desire to welcome a client into your own home for a meeting. A virtual office in Navi Mumbai at TriggerXchange is ideal for these circumstances as our coworking space is equipped with overhauled meeting rooms that can be reserved whenever it might suit you.
A virtual office in navi Mumbai can likewise make for an ideal, temporary office in the event that your own office or cooperating space is going through renovation or any other change as well as to help you in dealing with different administrative chores.
Start-Ups And Home Businesses
Small-scale occupation owners and freelancers actually need to keep up a professional image of themselves, regardless of whether they're working from the solace of their own homes. TriggerXchange provides a virtual office in Navi Mumbai which permits you to carry on with your business in a well-built complex in the prime location, so when a client chooses to Google your business' area, they'll be welcomed with an authentic business property in an ideal place.
Businesses Testing Out The Markets
Assuming your business is willing to penetrate into various new areas or migrate to another region, leasing a virtual office in Vashi is a fabulous decision because of the absence of any commitment to deposit a long-term rent and low investment.
Businesses That Require Taking Care Of Administrative Tasks
Whether you are searching for a phone reverting service, mail sending or printing/faxing, a virtual receptionist can help you with these administrative chores so you can zero in on the main thing – your business!
If your business or job requires you to travel most of the time and need less on-desk time than a virtual office in Vashi is just apt for you to maintain a mailing address for yourself to receive invoices and paychecks while you are away for work.
Advantages Of Choosing A Virtual Office In Vashi
Virtual offices in Vashi at TriggerXchange come with a bunch of benefits for you like:
Helps you to keep the cost low by avoiding long-term rent agreement for your office space
Creates a professional image of your office and business in the mind of your clients, helping you grow more. You can avoid all furnishing, decorating and maintaining the office space
The low monthly fee includes everything you need like good infrastructure, internet, a/c cooling, etc.
You get more time to focus on important things to grow your business rather than getting involved in trivial matters related to maintenance of office space, rent to be paid, electricity bill, etc.
With a virtual office in Vashi, you can choose prime location of your choice which definitely adds to your brand image
You get a chance to network with people from other industries and from the same industry as yours and expand your business
You get flexibility to work from the virtual office as and when required and get access to other amenities as well if you have chosen the same in your plan
Try not to let the trouble and cost of maintaining an actual office space impede growing your business. Get a great location and give your freelance job, startup, or private company all that it needs to prevail by receiving the rewards of a virtual office at TriggerXchange!