What Is A Private Cabin and Box Office In Navi Mumbai?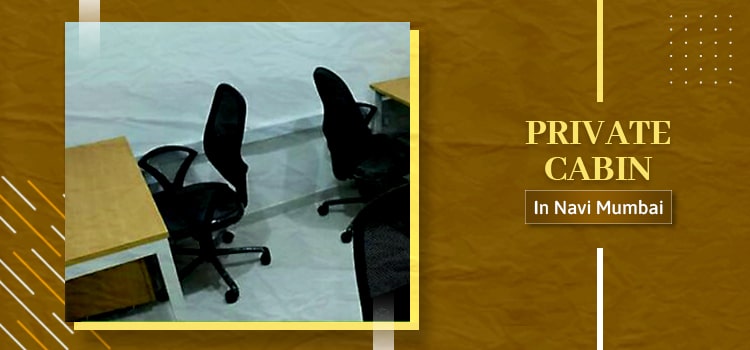 What Is A Private Box Office Cabin In Navi Mumbai?
TriggerXchange coworking space has gained ground in the world of shared work spaces in Navi Mumbai. And the reason for this is the exceptional facilities that are being offered here at very affordable prices.
TriggerXchange provides all types of shared work spaces like hot desks, dedicated desks, and private cabin in Navi Mumbai. We have made it more convenient for freelancers, startups and remote workers to prosper their business and make extraordinary progress. The new talent and profoundly motivated people working in our coworking spaces make the place charged up and fill it with a surge of motivation. We offer excellent networking opportunities which results in additional business growth.
Private cabins in Navi Mumbai at TriggerXchange are bigger spaces where you and your team can work with complete focus and security. The cabins can be made to fit different size teams without any problem. TriggerXchange offers completely furnished private cabins in Navi Mumbai which gives every luxury and facility of a private office where you might even have a professional receptionist and all other amenities. We offer greatest security and privacy for the working of your team.
How Is A Private Cabin In Vashi Beneficial For Startups?
Every startup begins its journey with working remotely or as a freelancer. TriggerXchange provides excellent coworking spaces with innumerable amenities to work efficiently. Let's dive in and see the benefits which private cabins in Vashi have for startups:
Cost Efficient –
As referred above, private cabins in Vashi offer a professional set-up of an office space at exceptionally reasonable rates. This especially suits business people and startups since they are generally financially restricted at the early phases of their business journey. Hence, rather than renting a private office space in a commercial complex with an agreement of years, it is considerably more advantageous to rent a private cabin in a coworking space like TriggerXchange with shorter rent periods.
Professional Ambience –
Coworking spaces are set-up with a professional ambience . How might this benefit new businesses? When you rent a private cabin in Vashi at TriggerXchange coworking spaces, you will be working out of a professional business arrangement instead of a more casual set-up like coffee houses or even your home. In case you need to meet potential clients or conduct interviews for new team members, it consequently makes an extraordinary impact on them when such meetings and interviews occur in an office arrangement which is thoroughly professional, and the result is significantly to be in your support.
Complete Privacy –
Private cabins at TriggerXchange are in real sense private. On the off chance that your work, business related reports and documents, or communications should be private, our private cabins are privacy savvy. They are under surveillance of CCTV cameras 24×7, and the cabin is restricted for entry by other coworkers or outsiders. This involves total protection and security in the span for which the space is rented.
Amenities –
Private cabin at TriggerXchange accompany a considerable number of facilities for you, which you will be qualified to avail when you lease a private cabin. These facilities include:
Fast internet and cutting edge office technology
Dedicated kitchen area or pantry
Recreation zone
Staffed reception
Parking space
With the above mentioned benefits that a private cabin at TriggerXchange can offer to startups, it is no big surprise why it has turned into a huge worldwide phenomenon today.
Main Features of Private Cabins At TriggerXchange
Here are some key features of Coworking Space in Vashi, private cabin at TriggerXchange to be considered while choosing a box office (private cabin) for your self:coworking space:
Box office (private cabin) accommodates 2-6 people – Whether you are working with your business co-partner or your team of 4-5 new joinees, private cabin is just apt to meet your small team needs
Access to conference hall (5hrs per month/person) – You get access to our conference room for upto 5hrs /month/person to conduct your business meetings
Use our address as your corporate address – You can give a physical existence to your business and use our address as your postal address for various official purposes until you have rented our box office
Tea/Coffee – Enjoy tea/coffee at our cafeteria along with your own private cabin
Air conditioned box office – You get air conditioned box office so that you can work more efficiently without any effect of outer climatic conditions
Personal drawer – Get personal drawer to keep your stationery, daily essentials and documents so that you need not carry them everyday along with you
100 pages print/month/person – Need to scan and print an important document quickly? It's super easy at the private cabin of TriggerXchange. You get 100 pages print/month/person with your box office