Importance of Ambience and Decor in Coworking Spaces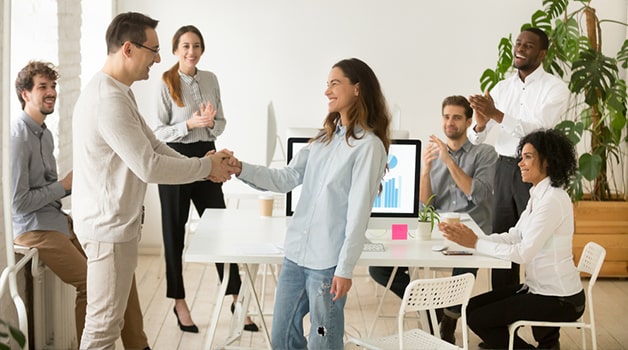 Walk into an office and sometimes you feel a shot of positive energy to get you through the day, then there are other spaces that make you feel low, demotivated, sick and sad. What is it about spaces that perk up your spirits or lower your energy levels? How do they impact performance and productivity? While enthusiastic freelancers and business professionals do make boring workstations come alive, there is a quintessential element about well-designed, shared offices that boost the liveliness quotient. No points for guessing it right, yes, the interiors and the decor.
Since most of us spend almost 10-hours every day at work, you have to feel good at all times to be productive and efficient. Time and again, enough emphasis has been placed on clutter-free workspaces, right decor, and ambiance to kick-start the day on a vibrant, positive high. Companies are slowly realizing the importance of the look and feel in a workplace setting, but there continues to be reluctance in implementing advocated theories to practice. Primarily, cost involvement is a major barrier to change in workplace design.
Businesses operating from conventional workstations are deliberating on investments for a revamp. If you want to save on time and operational costs involved, then coworking spaces hold the answer to resolving on-ground business concerns. Clutter-free, well-planned spaces help channelize your energy to focus on productive outcomes.
CoWorking Spaces: Designed For Business Excellence
What makes coworking spaces in vashi different from traditional offices? Decor plays an indispensable role in an motivating staffers help bring and deliver their productive, efficient self every day. From the width of the table to comfortable chairs, upholsteries and cushions, the color of the walls, bespoke furniture, and clean neat lobbies, appropriate lighting fixtures, high-speed internet, a lounge area to unwind, and a pantry stocked with healthy goodies – these features help create a stress-free environment for smart workers, to thrive, survive pressures and still feel at home.
Color of the walls and interiors of your workspace speak volumes about your business brand. It creates an indelible impression on visitors, impacts productivity, and improves the overall performance efficiency of employees. After all, when you cohabit in a shared space for maximum hours of the day, feeling good should not be a compromised buyout. What are you waiting for, chip into a coworking space nearby and rejuvenate your stressed work-life!