Covid-19 Safety Measures Taken at TriggerXchange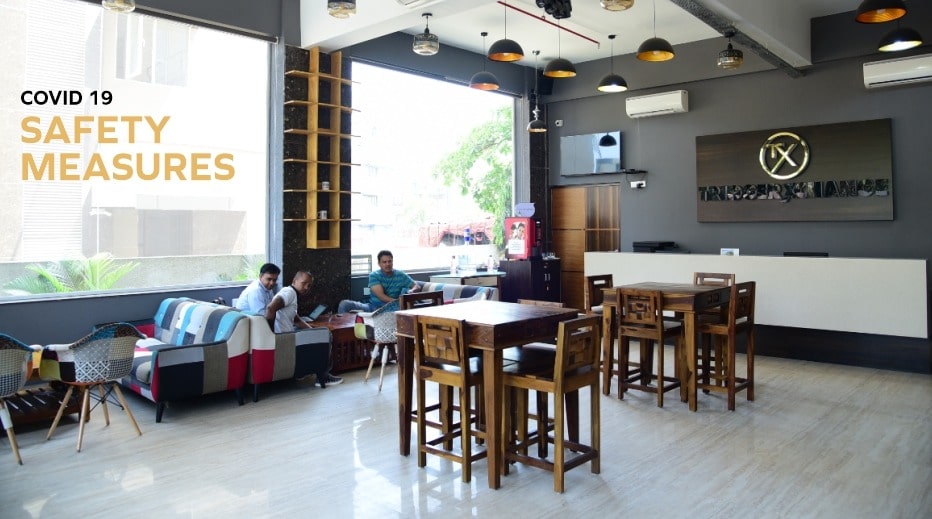 At present, the globe is mutually fighting an invisible, speeding and indiscriminate rival. The rapidity and cruelty with which COVID 19 has spread have completely paralyzed societies and marketplaces. The swift and forceful nature of the situation has led our leaders to take difficult and challenging decisions like lockdown and curfew.
Chances are the earth will never be the same again, and for most of us, we can't think of anything beyond the present and endurance, but as the proverb goes giving us hope, 'this too shall pass'.
As of now, we can only assume what the future may look like by trying to realize the past, and how the current conditions will control our behaviors and actions.
The COVID pandemic has enforced taking on new ways of working. Like all others around the globe, even we at triggerxchange as an organization have altered our work and the role of work premises a 100% safe, disinfected and hygiene environment for your meetings and guests.
Measures undertaken by us at Triggerxchange to maintain sanitation and improve the work premises are by following mandate steps of our hygiene policy that clearly explains what we are willing to offer as an organization:
Consistent cleaning: Frequent cleaning – of the lavatories, work premises, all conference rooms, cafeteria and the office – is one of the most operative ways we consider to improve.
Provided toiletries: We monitor that everyone maintains hygiene at the workplace by providing them with toiletries, like- sanitizers, soap, boxes of tissues, and clean wipes.
Internal communication: We make sure that our staff is timely reminded of the prominence of personal hygiene regularly.
Regular Temperature check & Sanitation follow ups
We ensure regular cleaning of surfaces with disinfectant and keeping every corner tidy, germ-free and free of clutter.
With practical hygiene policies assisted up by consistent internal communication will make everyone aware of their responsibilities. We consider making every employee understand the importance of a hygienic and sanitized workplace and follow our hygiene policy guidelines and provide you with a clean, safe and germ-free work atmosphere for all your meetings, conferences and guests.